3D Resources
Everything from Models to Textures and Information.
Downloads and links for 3D artists.
On-Site and Off-site resources
Looking for something to inspire you or finish of a project, or just want an illusive piece of information to add some polish? A little bit of everything that we've gathered through the years is listed here to help you out with anything 3D. Whether it's an asset for a scene, reference materials or the objects or models you need to fill out a project, it's likely that it's somewhere on the web. These will be expanded as the site matures, so stop back often to find the latest additions.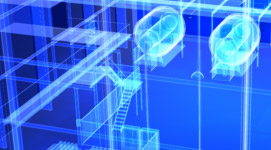 HumanTextures Downloads
We'll have more to list soon, but here are a few freebies and resources to get you started.
---
HumanTextures | Carrara Models
Carrara 5/6/7/8 Model - The Crypt (Win. EXE)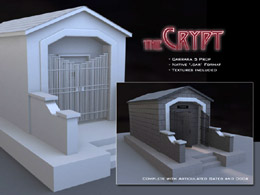 Vertex Model with Rigging and Textures
Download (2.1 MB)
HumanTextures | Scenes and Shaders
[ NOTE: To Download, use 'Save As...' ]
A simple AnythingGlows example scene:
Download (.car - 44kb)
Example scene for an Arm w/ Bones/Morphs:
Download (.car - 14kb)
Example scene for a 'Bot' Hand w/Bones:
Download (.car - 14kb)
A 'Bath Water' Shader:
Download (.cbr - 8kb)
Resource Files
A Refraction Index List for 127 Material Types:
Download (.rtf - 23kb)